The Grenfell Tower Fire

On Tuesday 14th June a huge fire has raged through the night at the residential Grenfell Tower block, with eyewitnesses claiming people were trapped inside.

More than 200 firefighters are still tackling the blaze at Grenfell Tower in north Kensington, where hundreds of people are thought to live.
London Ambulance said 30 people are receiving hospital treatment.
The BBC's Andy Moore said the whole 24-storey block had been alight and there were fears the building might collapse.
BBC correspondent Simon Lederman said he understood "a significant number of people" were unaccounted for.
At 6.15 BST, London Ambulance Service said 20 ambulance crews had been at the scene, 30 people had been taken to hospital, but the nature and level of their injuries was not yet clear.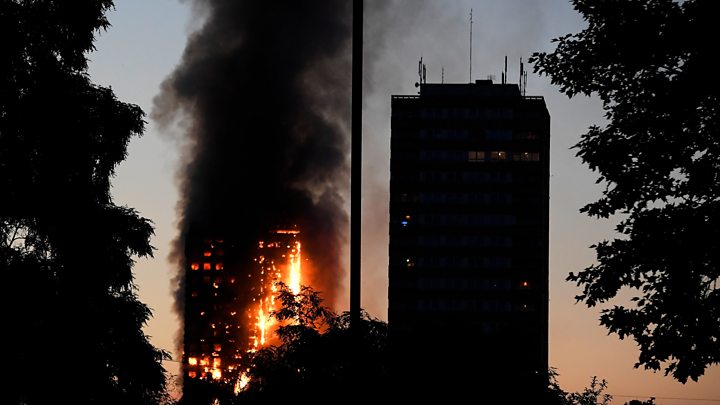 How You Can Help
All funds raised on here will support the victims and their families to rebuild their lives as well as provide immediate support to residents of the Tower by the local community such as food, clothing, essentials and toiletries. We will work with the local Emergency Services to ensure funds are distributed to help the victims and their families directly. 
Please share the campaign and support the residents of Grenfell Tower with others so we can help the community at this tragic time. 
Media Queries & Updates
We will be updating this page throughout the day with more information and ways you can help the victims and their families. 
Regular updates will be sent to donors. For any media queries please contact lotifa@launchgood.com or on +447850226689
Thank you so much for your kindness and support in the blessed month of Ramadan.